S R K    B I R T H D A Y   S P E C I A L
Yes we can't keep calm as it is the king of bollywood's Birthday, Srk has turned 52 and his whole family and friend will be celebrating his birthday today at 'Alibaug' 
May be Jamshedpurians have their own favorite actor other than Shahrukh khan but we never underestimate the power of Shaharukh khan in Bollywood as he has always influenced us in so many different ways, say it 'Rahul' or 'Raj' these characters played by Srk have been always alive inside us. 
So let's talk about qualities of Srk that have been picked by every Jamshedpuria
 1. 'Rahul' naam to suna hi hoga
 This dialogue from DTPH is a rage, remember every time a Rahul see us, it becomes necessary for him to use this dialogue to introduce himself or no matter whatever the name is we love to use this dialogue with a little humor 'Parkaas parsaad' naam to suna hi hoga'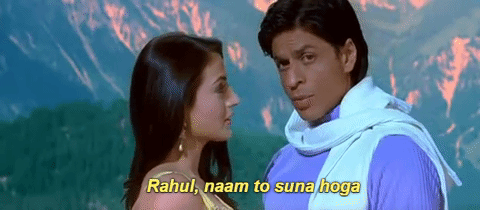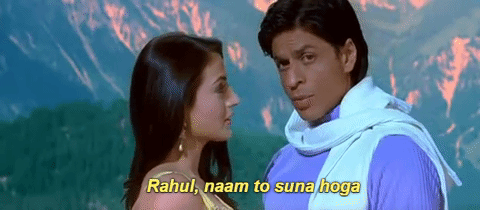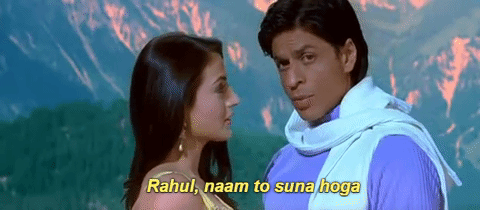 2. Bade bade desho me choti choti baatain ho jati hai 
Whenever a friend gets into a trouble or do any mistake we politely use this srk dialogue to take dig of him/her ' are bade bade desho me aisi choti choti baatain ho jati hai suresh' I remember once one of my friends broke up with his gf and was crying like hell sitting in Bhatia park, i went to him & use this dialogue to console him, he looked at me, smiled and beat me badly. Strange world.
3. Don ko pakadna mushkil hi nahi namumkin hai
Yes this one would be almost everyone's fav. Dialogue, god knows millions of times we used it. A-bhai tu mere masala colddrinks ke paise kab vapas karega B- haha don ko pakdna mushkil hi nahi namumkin hai. *Slapped*
 4. The open arm Srk pose 
You gotta kidding me right you will pose on camera and you won't do this srk pose?? Haha.. this open arm Srk pose is the father of all poses, every 2 clicks out of 10 clicked in jubilee park or Dimna lake is this signatory Srk pose. Too much influenced. Even my friend langda tyagi loves this pose. 
5. K k k k kirran ka darr 
Life is hell for a friend if her name is 'Kiran' in your circle, coz every time you call her, you're habituated to call her in this way only 'K k k kiran litti khane chalegi diagonal road' 
6. Go senti with Kal ho na ho 
One of The most used dialogue by Jamshedpurians is an emotional blackmail dialogue, when your friend say 'Abey kharcha karega? And you say ' bhai paisa nahi hai kal pakka and he replies 'rehne de kya pata kal ho na ho' and fir sala 500 ka chuna daru me. 
7. Picture abhi baki hai 
When it's about taking revenge from a friend this is our favorite dialogue 'khush mat ho picture abhi baki hai dost' we know its only dialogue.. nothing happens.. we never won from them.
 8. Haar kar jeetne wale ko baazigar kehte hai 
This dialouge is a Izzat saver, imagine you lost from a friend in a bet or something and you Chipkao this Izzat saver dialogue to tell them 'you won game i won hearts' but in actual we We are a looser.
Haha I hope you enjoyed reading this article and don't forget to give your valuable feedback in comment box, tell us if in any way you used Srk's dialouge in your real life.. we would love to hear from you. and at last 
Mujhe state ka naam na sunai deta hai na dikhai deta hai.. sunai deta hai to sirf ek city ka naam J A M S H E D P U R